IN A CLASS OF ITS OWN
From Christophe Baron, Vigneron
In 2011, Hors Catégorie was the first vineyard planted on the steep slope along the North Fork of the Walla Walla River. Hidden in the foothills of the Blue Mountains, Hors Catégorie Vineyard is located where the North Fork converges with the Walla Walla River. The Syrah vines cling to the hillside beneath ragged cliffs and surrounded by rocky outcroppings. Their roots struggle for nourishment in the fractured basalt.
It's a rare terroir, absolutely unique in America, with a climate, exposure and topography creating an incomparable wine-growing estate. "This combination of expressiveness, power and weightlessness is rare in American syrah," said Wine Spectator's Harvey Steiman, who visited the site for the first time in 2006.
After tasting the first wine straight from 600 liter Demi-muids, Steiman wrote "The first thing that struck me was the open, almost weightless texture." He noted "...mineral notes galore, reminiscent of wet stones and hot bricks" and "hints of cinnamon, fresh-baked bread and a field of flowers."
"Baron is right. Hors Catégorie looks like a jewel," he continued after barrel tasting the 2014 vintage. "This combination of expressiveness, power and weightlessness is rare in American syrah."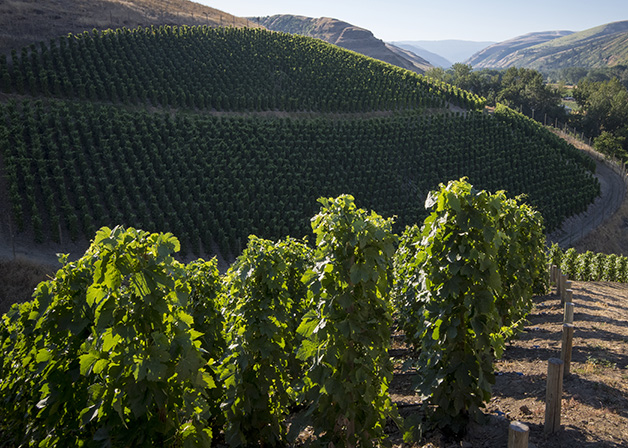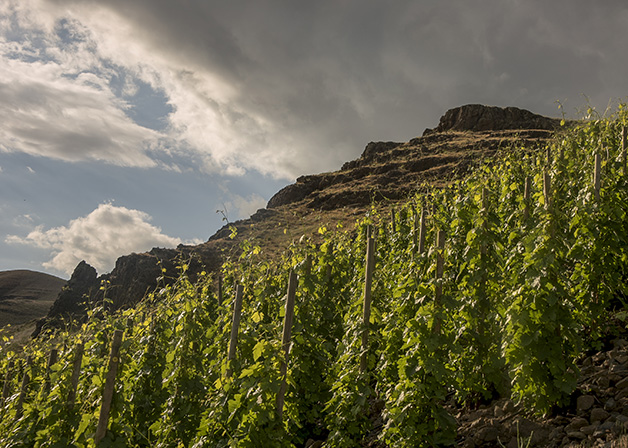 Winemaker
Quick View
Syrah Hors Catégorie Vineyard 2018
America, Washington
Biodynamic
98
JD
98 Points (Jeb Dunnuck)
97
JS
97 Points (James Suckling)
98
WE
98 Points (Wine Enthusiast)
95
WS
95 Points (Wine Spectator)
97
WA
97 Points (Wine Advocate)
100
OB
100 Points (Owen Bargreen)
It's a well-known story, how in 1997 Christophe Baron, founder and vigneron of Cayuse Vineyards, planted his first vines in a field of stones because it reminded him of Châteauneuf-du-Pape in France. In the process, he almost single-handedly brought the world's attention to the potential of Syrah grown in the Walla Walla Valley.
His discovery of the Hors Catégorie Vineyard site in 2005 unfolded in a similarly serendipitous way. Looking just a few miles east and up-stream from that ancient stony river bed, Christophe saw a steep hillside he found eerily reminiscent of Hermitage, the legendary appellation in France's Northern Rhone.
Once again defying conventional wisdom, he invested enormous time and expense in clearing and planting the two and a half-acre vineyard, stubbornly believing it to be "an American jewel." Today, whether seen on a stark winter day or in the vibrance of the growing season, Hors Catégorie defies all description—appropriately, the name means "beyond categorization" or "in a class of its own" in French.
Details